Antidote User Experience Case Overview
Previously under the needs of one specific video game studio, Antidote organized a focus group and in-depth interviews for its targeted players. The purpose was to get a better understanding on how to improve the user experience. The studio expressed their satisfaction and highly evaluated the results Antidote had achieved during these research afterwards.
This game studio expected feedback from users to improve the user experience in the game. One of their concerns was the creative game mode. It was a specific part of the game but with a lot of depth. To dig into these dimensions, Antidote organized a focus group to fulfill the developer's specific needs. The objective of this group concentrated on testing only this precise part of the game.
During the playtest, Antidote required players to take steps in the functions of that game mode. Then Antidote detected a general problem that had influenced the whole gaming experience and frustrated players. Based on the players' behavioural pattern, Antidote proposed a smart solution for the studio solving that problem.
In order to collect more insights, Antidote organized an interview with the players to listen to them directly. Thus the studio could reflect them on the improvement of user experience in the game. During the interview, Antidote encouraged players to put up ideas spontaneously. Thus Antidote could analyse the comments through their tones and momentum, and speculate severity of those problems. In addition, those participants stimulated others to give out opinions on the same topic. So Antidote recognized easily whether the comment was a one-off idea or a general point of view.
The reasons for choosing these services provided by Antidote
Using such services from Antidote, video game studios enjoy the flexibility to either join as the interviewer, or present as the observer. If the studios choose not to play the role of interviewer, they can simply provide Antidote a script or a set of prepared questions to obtain the exact answers they need. Antidote can  organize the interview online or offline, either way it will be
recorded
so that studios can review and analyse it later carefully. The
User Experience Research Report
will be provided to the studios with complete analysis and potential improvements later.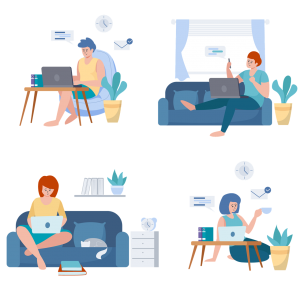 Antidote offers services like
focus groups, in-depth interviews
and other observational studies to game studios. Antidote professional Games User Research team fully supports these services. Together they help game studios with achieving a complete and detailed understanding of the players' requests.