On 9th March, Microsoft announced the completion of acquisition of the game publisher Bethesda, for 7.5 billion dollars in total. Interestingly, the most noticeable competitor of Microsoft Xbox – Sony PlayStation just obtained the PS5 exclusivity of two video games from Bethesda – Deathloop and Ghostwire: Tokyo. In this article, we will have a discussion about the drivers behind this buyout: What is the current business model of Microsoft Xbox? What has been changing and implemented in its marketing strategies? What does this buyout mean to Microsoft Xbox development and future performance?
How much is 7.5 billion dollars?
First of all, we'd better clarify one concept before digging into the questions above: How much is 7.5 billion dollars? To provide reference, Microsoft acquired LinkedIn in 2016 for 26.2 billion dollars and GitHub for 7.6 billion dollars in 2018. Needless to say, the acquisition involved 7.5 billion dollars was a crucial decision for both Microsoft and Bethesda. Even though it did not place any financial burden to Microsoft.
Bethesda is an American game publisher founded in 1986.  Their game genres mainly rely on RPG, racing, sports and simulation. Moreover, there are 8 first part developer studios under Bethesda umbrella. Together they created some famous intellectual properties such as The Elder Scrolls, Fallout, Doom, Dishonored. It is reckless to compare Bethesda with EA, Blizzard, Ubisoft, Riot, but it is one of those leading companies, with long history and abundant experience in this industry.
Why Bethesda accepted this buyout?
It is true Bethesda has achieved several milestones in the past. However the performances of its recent games seemed not to meet the expectations of the players these years. In terms of the focusing of game production, Bethesda has prioritized the freedom level that the players can enjoy in the games. They created an open world, allowed players discover it as well as the personal way to play, rather than an impressive storytelling. Thus their attitude results in confusing storyline (main quest) and overwhelming side quest. It is even worse when mention those annoying bugs and poor performance of UI – since Bethesda invested primarily in the world design. After join Microsoft, Bethesda will be no more worried about the financial resources. So they are able to keep implementing their gaming philosophy, as well as polish other aspects remained to be improved.
In addition to upcoming financial support, Microsoft also guaranteed the independent operation of Bethesda after they join. And Microsoft even established a new company named Vault to help achieve this promise.
Wider distribution network could be another important factor behind Bethesda's acceptance. Joining Microsoft means in the future their games will be released not only on Xbox platform, but also PC, Streaming, or even the possibility for some games released on Sony PlayStation.
Why Microsoft acquired this game publisher?
The drivers behind this buyout stem from the long-lasting competition between Microsoft Xbox and Sony PlayStation. And it has continued over the decades. Interestingly, people get the impression that Sony PlayStation enjoys larger user base and higher evaluation compared to Microsoft Xbox. Microsoft could not deny it. After all, the worse performance of previous generation of Xbox consoles and accordingly higher prices, along with less exclusive games on Xbox platform were recognized by the public.
Under this circumstance, Xbox decided to take advantage of the powerful financial support from Microsoft. They started to concentrate on the development of new generation of game console, offering better player experience. The latest game console Xbox Series X, launched last November, performs better than PS5, the latest game console from Sony. The loading time of Cyberpunk 2077 of the former is 6 seconds less than the latter. On the other hand, Microsoft has made efforts in expanding their distribution network – they launched Xbox Game Pass service 4 years ago. Now this service allows the players have access to all the games in Xbox library from console, PC (Windows), and Android with a very low membership payment per month.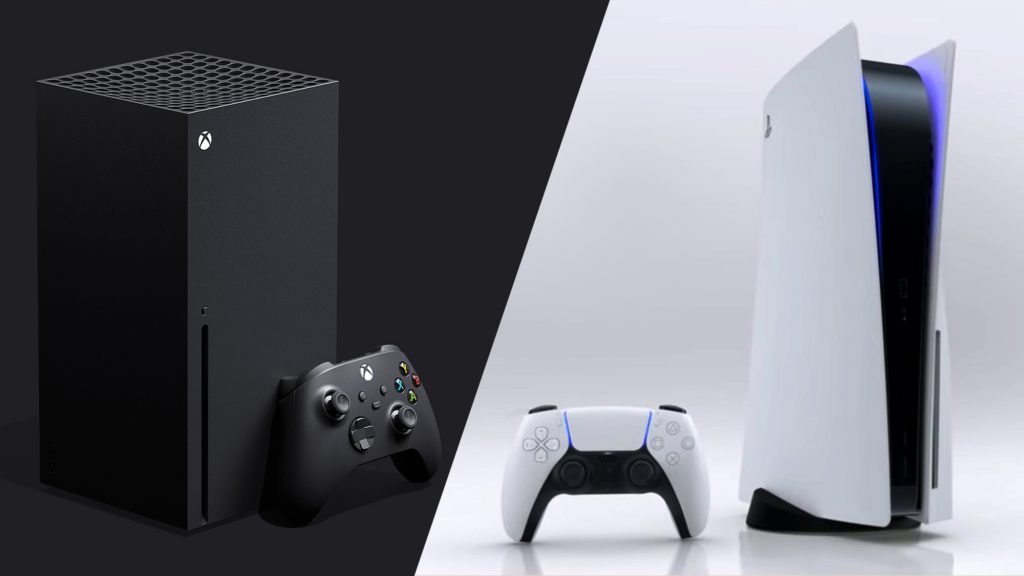 In addition to the development of console and the expansion of distribution network, the diversity in game genre and exclusivity of games are the other two focus in Microsoft long-term marketing strategies. Previously, the main game genres on Xbox were shooter, racing, and sports. Players had  limited genre options. In this case, the acquisition of Bethesda helped with turning the situation around. Besides, the more game studios Microsoft owns, the more exclusive games they are capable to provide to users.
On 26th January, Microsoft released its financial report for the second quarter of the fiscal year 2021. Compared to the corresponding period of last fiscal year:
Revenue was $43.1 billion and increased 17%.
Operating income was $17.9 billion and increased 29%.
Net income was $15.5 billion and increased 33%.
Diluted earnings per share was $2.03 and increased 34%.
According to this report, the business segment "Intelligent Cloud" contributed significantly to this achievement. However the outstanding performance of Microsoft Personal Computer, including Windows, Xbox, and Surface deserves to be heighted as well:
Revenue was $15.1 billion and increased 14%.
Xbox hardware revenues increased 86%.
Xbox content and services revenue increased 40%.
Obviously, the current marketing strategies that Microsoft Xbox has been implementing works perfectly. They have brought the enterprise a constant large amount of revenue. In the future, with more game publishers and studios joining Microsoft Xbox, video game players will consider choose Xbox instead of PlayStation due to the low membership fee, large amount of games, diversity in game genre, flexibility in platforms, and many other advantages that Xbox could offer.