There's no doubt that the landscape of gaming is an ever-changing one. New systems, innovations and technological advances give producers and publishers the chance to constantly attempt bolder and more exciting projects. Genshin Impact is the most recent example of such excitement, sticking the landing in an incredible fashion and taking the world by storm – while keeping it completely free to play.
Mihoyo, the company behind the game, managed to craft an incredibly vibrant and expansive world, full of colorful characters, secrets to be found, monsters to defeat and a surprisingly captivating story, all packed neatly in a very well-constructed universe. Many people compare the game to the extremely successful Legend of Zelda: Breath of the Wild, and it is easy to see where they are coming from – It's no exaggeration to say that there are hundreds of hours of content on offer here, with more and more side activities becoming available to you as you progress. Ranging from bounties to hunt down powerful enemies, to weekly world bosses, crafting and cooking, daily quests, locations to farm more powerful equipment, special events or even a reputation system – never has staying at home been as satisfying as this.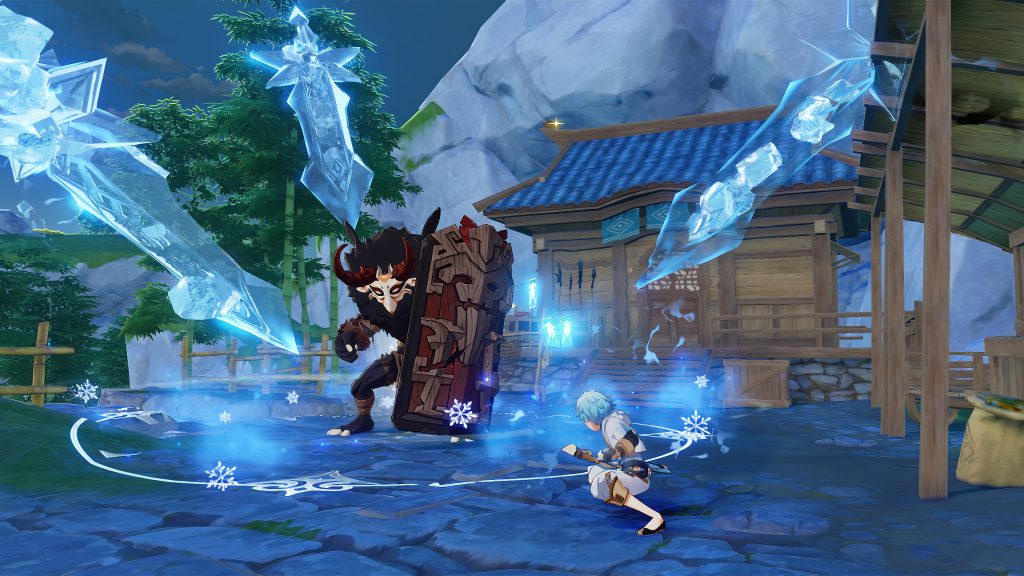 Of course, all of this wouldn't mean much unless the gameplay was captivating enough to keep us glued to our screens for that many hours. Attacks and animations are fluid and satisfying and there's a plethora of different characters to choose from, each of them with a specific weapon type and elemental abilities. These elemental skills add a refreshing touch of strategy to the combat system – and they look pretty damn cool as well. Each element has a series of unique reactions when combined with other elements, creating powerful results that might mean the difference between life and death in the heat of battle.
As mentioned before, it is by picking the characters you want in your four-member composition that you can adapt to different challenges and encounters. However, not all characters are available when you start, and while the game does reward you with a few of them as you progress, the vast majority of them are locked behind a gacha system. For those unaware of what this means, gacha are systems introduced originally in Japan, in which you unlock certain characters, weapons or abilities by using a rare premium currency. And even though you can slowly obtain this currency by playing, you can always simply purchase it directly – a temptation that might sometimes be a bit too hard to resist, even if it is not a necessity in order to beat the endgame content. So while there is an incentive to spend some money, you can be completely f2p while still having a blast.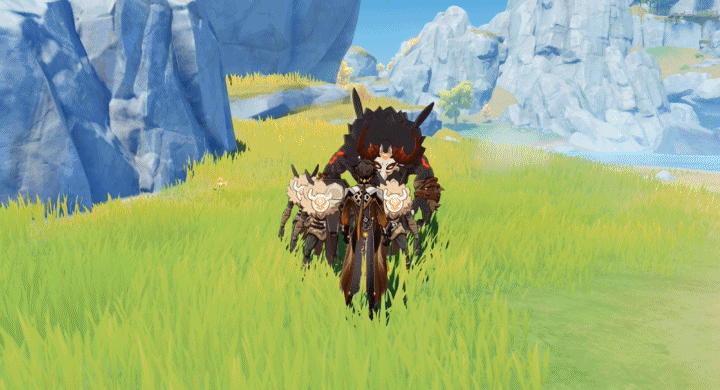 Speaking of the endgame content, it is currently the most lackluster part of the experience. This is a game that is not yet complete, in which every six weeks a new patch rolls in, bringing new areas or new events, as well as new characters. As of right now, we only have access to two out of the seven nations that will be available as new updates arrive. In itself, this is not a problem – if anything, it becomes pretty fun to experience the excitement growing with the rest of the community, as the dates of the new content packs approach; however, a couple of hiccups arise when you take into consideration the balance of the game. In order to avoid having players becoming "too powerful", the endgame ended up becoming a bit grindy, RNG-dependent and gated by a strict stamina system. These final challenges also forego the excitement of exploration to focus purely on combat sections. Most of the player base that joined the game at launch, a few months ago, has already arrived at this phase of the game, and it is not uncommon to see complaints regarding this situation.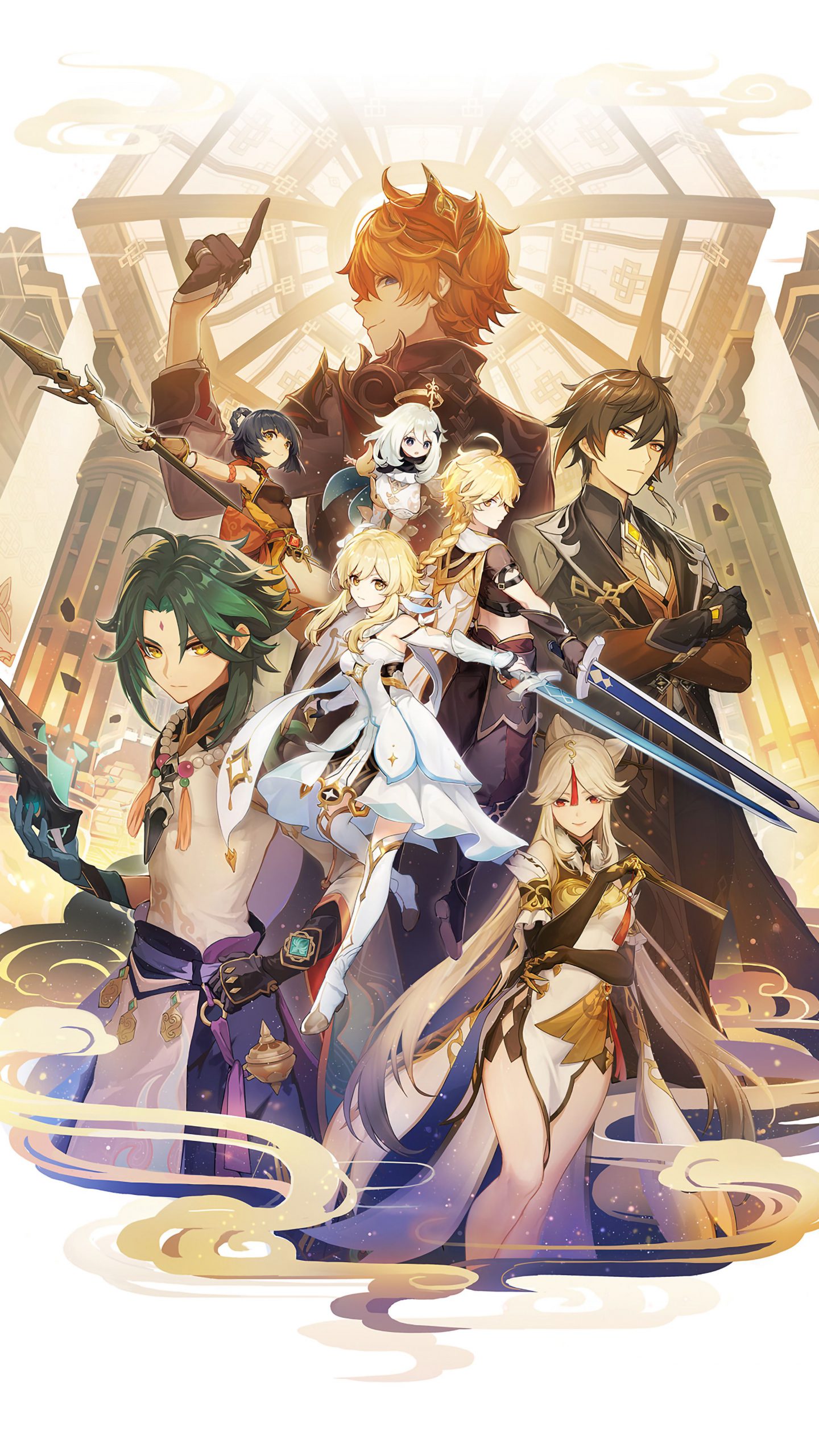 But hey, don't let this discourage you; the developers have been implementing changes to the system every patch so far, and while it hasn't yet reached the sweet spot everyone is hoping for, it is definitely headed in the right direction. As more events and activities become available, the endgame landscape also shifts a lot, and we believe that the game will be able to fulfill its full potential regarding this issue in the near future. Besides, everything else is such a great experience that it would be a disservice to yourself not to try it simply because of a few minor setbacks.
Lastly, it would be remiss not to mention the breathtaking soundtrack composed by Yu Peng Chen and performed by the London Philharmonic Orchestra as well as the Shanghai Symphony Orchestra. Full of incredibly touching pieces as well as fast-paced ones, prepare to feel the magic touch that only music can give us – constantly. As many people have said around the web, "it should be illegal for a free game to have such a fantastic soundtrack".
All in all, there's no doubt that Genshin Impact provides a great experience that will keep you entertained for hours and hours – and no better example than its astronomical revenue numbers are needed to prove how many players agree with us. Be it in single player mode or in the fun co-op mode (with fully supported cross-platform available!), there's just so much to love about it that even its flaws end up being simply minor annoyances. So if you're looking for a cure to your quarantine boredom, look no further – and dive head first without fear into this magical (open) world..
In the meantime, I leave you with a trailer of Genshin Impact here: