As the year is coming to an end, we gathered the picks provided by you, our players, and were able to make Antidote's Community 2022 Top 10 Video games! We divided it into 2 lists, because based on our experience, we assumed that not everyone is up-to-date with the latest video games, and sometimes that nostalgia kicks in, or all of the new releases weren't able to dethrone that one game from a few years back that has your heart.
Top 10 released games of 2022:
1 Elden Ring 
2 God of War: Ragnarok 
3 Stray 
4 Call of Duty: Modern Warfare 2 
5 Pokemon Violet & Scarlett
6 Overwatch 2
7 FIFA 23
8 Among Us VR
9 Dying Light 2: Stay Human 
10 Horizon Forbidden West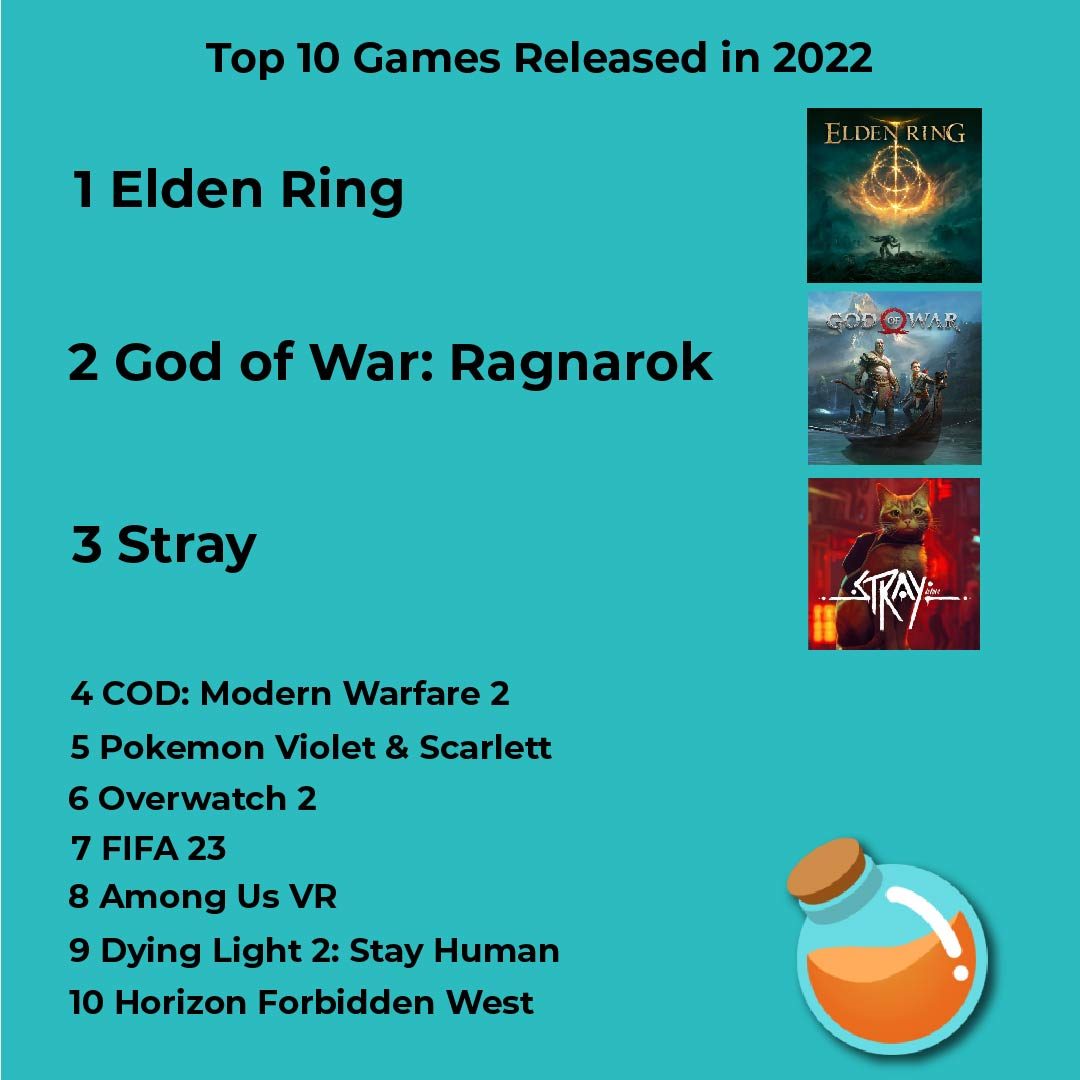 Between the genres that stood out the most were: Action, Role Play and Adventure games, a trend that seems to be very present not just in the scope of the Antidote Community, but in the gaming world as well.
On the other hand, the second list was the real star of the show, these were the games that you actually played the most and that stood the test of time:
Top 10 games played in 2022 (from all years):
1 Elden Ring 
2 Overwatch 2 
3 Valorant 
4 Call of Duty 
5 Genshin Impact 
6 Minecraft 
7 League of Legends
8 Apex Legends 
9 Counter-Strike: Global Offensive 
10 Cyberpunk 2077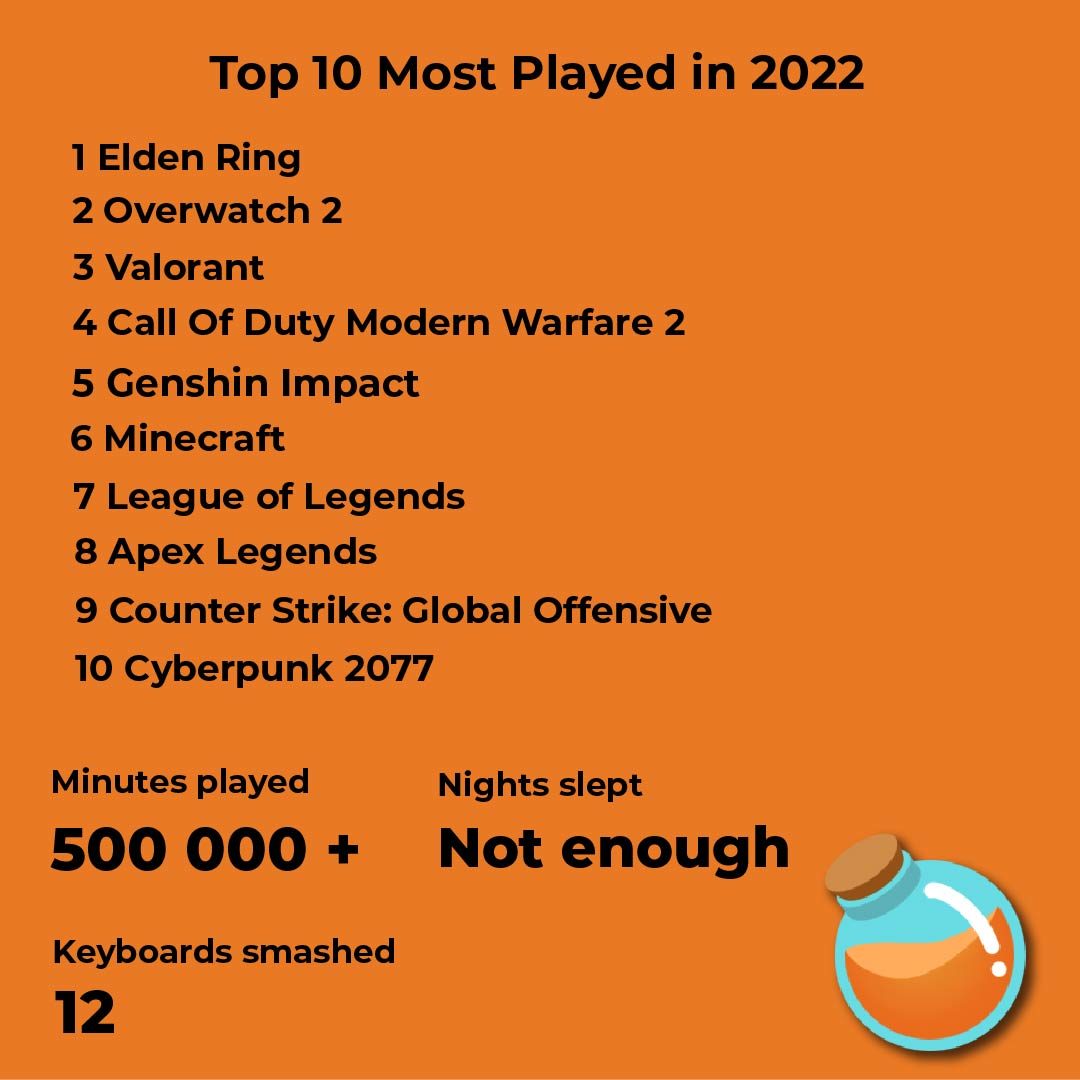 Here we can see a certain change in positions compared to the previous list. Also, genres like "First-Person Shooter" or "Role Playing Games" seem to take up most of the list, whereas in the last one, there was more variety. 
Dividing the list into 2 parts lets us have a more in-depth look at what players are "offered" versus what they actually choose and enjoy the most. This is a percentage of the worldwide gaming community, however we can't help but see a similar trend going on outside of antidote, where games like Elden Ring, Minecraft, Valorant and Call of Duty seem to get a similar buzz this year. Some of the games in the lists were even the most watched Twitch categories in 2022.